Marta Bednarz – President of the Board
Has extensive experience in creating and implementing company development strategies. In January 2011, under the resolution of the Extraordinary Meeting of Shareholders, she was appointed the President of the Management Board with effect from February 1st, 2011. A graduate of doctoral studies at the Kozminski University and telecommunications at the Warsaw University of Technology. Has a Business English certificate obtained at LSE (London School of Economics) and the qualifications of independent accountant.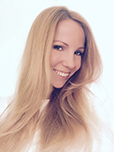 Eugeniusz Bednarz – Company founder
A recognized expert in the field of construction and operation of cable networks in Poland. He has extensive managerial experience in managing large network implementation projects, including wireless networks. He has completed a number of projects for the largest European companies in the telecommunications sector as well as state institutions and many others. He has supervised both the investments of leading operators on the Polish telecommunications market as well as projects financed by the EU. A member of the Mazovian Regional Chamber of Civil Engineers, he has design and building qualifications in the field of telecommunications without restrictions.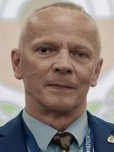 Maria Patynowska-Pielas - at Elpol Telekom Sp. z o.o. since March 2018 – Office Manager
The main goal of ELPOL TELEKOM is continuous development that will meet the growing needs of our current and future customers. In 2001, due to high requirements regarding the quality and timeliness of project implementation, ELPOL TELEKOM decided to implement a Quality Management System based on PN ISO 9001: 1996 standard (Quality systems – Model for quality assurance in design, development, production, installation and servicing). The certification process was carried out by the reputable certification body Polish Center for Testing and Certification (PCBC). The condition of our network is constantly monitored by the Network Operation Center. For customers, this means a guarantee of stability of the service received.
Customer satisfaction is our highest priority, which is why:
We engage professional and experienced staff capable of meeting the most difficult expectations and requirements of our clients.
We are systematically raising qualifications and adapting the entire crew's workshop to the current market requirements.
We improve the quality of services by exchanging experience and holding periodic meetings with clients.
For the effective implementation of the company's policy, the management declares its commitment to continuous improvement of the quality system and to provide the necessary resources when applying new organizational solutions. We use innovative technologies, while ensuring cost effectiveness for our clients and maintaining high quality.